Our Museum is a busy place with Exhibitions from our collection, book launches and our annual Airing of the Quilts, plus collaborations with other groups such as Embroiderers.
Current Exhibition – Ways We Play
4 November – 19 March 2017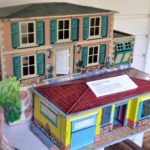 Can you make a daisy chain or build a mighty bridge?  Spin a top or paint with mud and ink?  Then you are ready to explore this action packed exhibition at Crawford House Museum.
Featuring pre-loved toys, games and activities from our collection and the community, this exhibition is for all:  family and friends and especially children!  Bring your smiley self and come play at Crawford House.
This beautiful Doll's House is the raffle prize for the very lucky winner – a generous donation from Phil Cowie.  Tickets, will be on sale for the duration of the exhibition.
The Exhibition is on every Friday 10.00 – 4.00 pm and Sunday 1.00 – 4.00 pm.  Group or school visits can be arranged by phoning 6628 1829 or sending us an email at aphs2477@yahoo.com.au.
Crawford House Museum is located at 10 Wardell Road, Alstonville, 2744.
Future Exhibitions 2017
9 April – 17 June:  Loose Threads  Original local textile and embroidery items.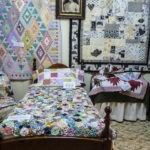 8, 9, 10 July:  The Airing of the Quilts  The 10th anniversary of this spectacular quilt exhibition.
1 September – 22 October:  140 Years of Alstonville Cricket   Stories, photographs and memorabilia of cricket in Alstonville
Fashion Project Sessions   You can bring your own fashion project to life under the guidance of experienced fashion industry style coach and pattern engineer Lois Hennes for a $10 per hour donation to the Museum.  Please book with Lois on 0439 423 185.
In between Exhibitions the Museum has Open House featuring items from our collection reflecting family life from the turn of the century to the 1960s.
Past Events
Platypus Pioneer Progress Exhibition  This unique exhibition was held from the 7th September to 4th November 2012.  It told the story of the members of the Charles Bulwinkel family and had at its heart the return an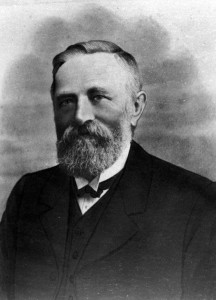 d display of an extremely rare platypus skin rug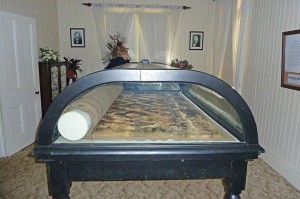 to the place where the platypus had been caught.  Over 80 platypus skins from Maguires and Duck Creeks in Alstonville were made by members of the family into a double bed sized rug.  The rug was eventually acquired by the Powerhouse Museum in 2003 and loaned to the Society especially for this exhibition.