Our Museum is a busy place with Exhibitions from our collection, book launches and our annual Airing of the Quilts, plus collaborations with other groups such as Embroiderers.
** Our President, John Sim has taken some of our museum collection to Maranoa for a "Show and tell".  The first session was themed on washing day and another one is now planned around cooking.  He has done this free of charge for clients who are unable to visit the Museum.
For details of the next Frock Club meeting click here
Current Exhibition – Connecting through Stitches – 15 July to 7 October 2018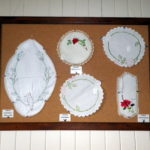 Embroidery, crochet and tatting were worked not only into fancy pieces but used to make and repair household items.  Items were then exhibited at church and school events and the agricultural shows.  At these shows the stitched items were placed in a competitive environment and there was a certain prestige attained when they were awarded a prize card.
So visit us and see a selection of these items and the tools used to make them.  Fridays 10.00 am – 4.00 pm and Sundays 1.00 – 4.00 pm.
Future Exhibitions 2018/2019
Summer at Crawford House – 21 October 2018 – 27 January 2019
Rock & Roll – 1 March – 31 May 2019 – Fashion, Music and Dance of the 50's and 60's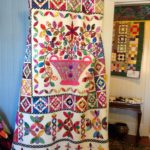 The Airing of the Quilts – 5, 6 & 7 July 2019

The Alstonville Butter Factory – 30 August – 18 October 2019
Fashion Project Sessions   You can bring your own fashion project to life under the guidance of experienced fashion industry style coach and pattern engineer Lois Hennes for a $10 per hour donation to the Museum.  Please book with Lois on 0439 423 185.
In between Exhibitions the Museum has Open House featuring items from our collection reflecting family life from the turn of the century to the 1960s.
Past Events
Platypus Pioneer Progress Exhibition  This unique exhibition was held from the 7th September to 4th November 2012.  It told the story of the members of the Charles Bulwinkel family and had at its heart the return an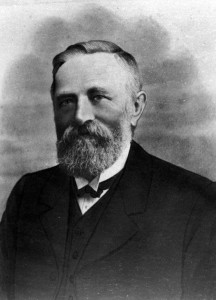 d display of an extremely rare platypus skin rug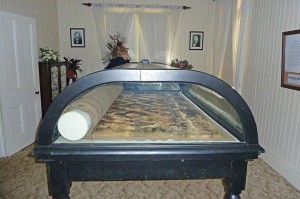 to the place where the platypus had been caught.  Over 80 platypus skins from Maguires and Duck Creeks in Alstonville were made by members of the family into a double bed sized rug.  The rug was eventually acquired by the Powerhouse Museum in 2003 and loaned to the Society especially for this exhibition.