Our Museum is a busy place with Exhibitions from our collection, book launches and our annual Airing of the Quilts, plus collaborations with other groups such as Embroiderers.
Our current exhibition is – Team Work – 50 years of Football in Alstonville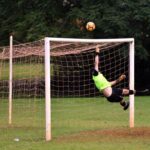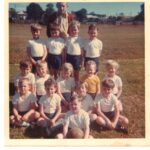 Alstonville Soccer Club and the Alstonville Plateau Historical Society have combined to present the 50-year history of Football in Alstonville. At Crawford House Museum you will see the changing uniforms of the Club, multiple trophies its teams have won, notable identities and photographs of its many teams. If you are lucky, you might meet a local football legend!
The exhibition is not just about boys' and men's football but also its successful girls' and women's teams and reflects the growth of the area from the 1970s. The Alstonville Football Club is the biggest sports club on the Plateau having over 600 members.
The Exhibition runs from 5th August to 30th September 2022
Fridays 10 to 4 and Sundays 1 to 4
Other times by appointment
***************
In between Exhibitions the Museum has Open House featuring items from our collection reflecting family life from the turn of the century to the 1960s.
Past Events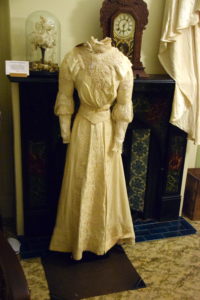 Gowns, Veils, Vows & Ties This Exhibition was held from 20 March to 17 June 2016 and featured vintage wedding gowns and bridesmaids outfits from the 1860s including several generations of one family's weddings, ad well as contemporary gowns. We were able to display from our own collection Olive Crawford's actual gown showing her petite waistline.