Cemetery Index
The Cemetery Index comprises approximately 65,000 local burials in the cemeteries from Mullumbimby to the North, to Evans Head and Woodburn in the South, and West to Casino.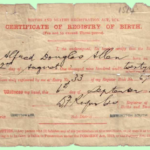 These records often include Births, Deaths and Marriage numbers, parents' names,  children's names and siblings.
Northern Star Indexes
If you are using Trove you can save time by using these indexes.
They cover Marriages, Kitchen Teas, Birth Notices, Death Notices, Obituaries, Funeral Notices, 21st Birthday Parties etc.
These indexes cover five years of the 1920's and the period from 1930 through until 1959.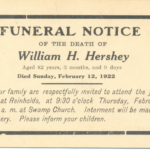 We also have digital copies of Death Notices, Funeral Notices and Obituaries from the Northern Star from 1920 through to 2013 (excluding 1969).
In addition we have Funeral Notices, Death Notices and Obituaries from newspaper clippings in folders up to the present time.