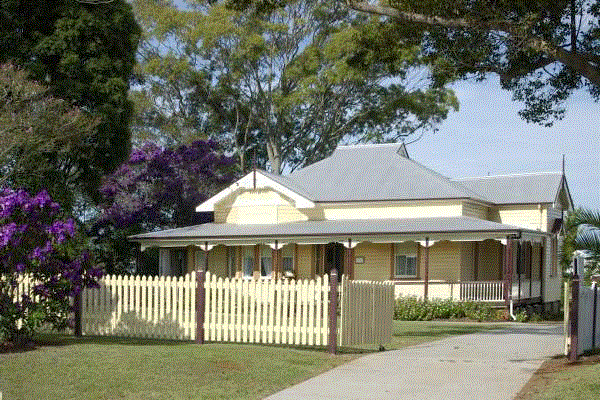 Pixel the Past Videos here
Heritage listed Crawford House was built in 1910 for Mr William Ambrose Crawford and his wife Olive in Alstonville on the North Coast of New South Wales.
It is managed by Alstonville Plateau Historical Society who have lovingly restored the interior.  The Society has worked with the local community to obtain objects, archaeological materials, photographs, oral histories and texts which tell the story of Alstonville and surrounding districts.
The Society holds exhibitions and events throughout the year and has a Research Centre, extensive Library and local history publications available to purchase.  Visitors, groups and students are always welcome.  To look at our quarterly magazine click here The Pioneer
The Dreadnought Society is winding up and the Alstonville Plateau Historical Society has been nominated to receive some digital records and publications.  To find out more click here
The Frock Club meets every month and gives a background briefing on the behind-the- scenes world of fashion.    For information about this and  all our events and exhibitions click here
Current Exhibition – Connecting through Stitches
15 July – 7 October
Visit Crawford House Museum and discover how the women of Ballina Shire in the 19th and 20th centuries filled in their free time with embroidery, crochet and tatting.
LIKE US ON FACEBOOK!