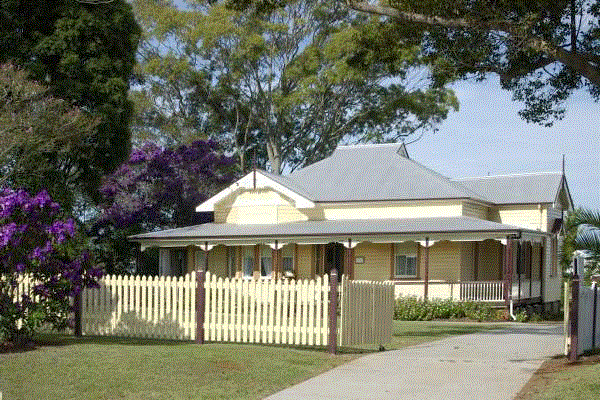 Ways We Play - Photographs
Heritage listed Crawford House was built in 1911 for Mr William Ambrose Crawford and his wife Olive in Alstonville on the North Coast of New South Wales.
It is managed by Alstonville Plateau Historical Society who have lovingly restored the interior.  The Society has worked with the local community to obtain objects, archaeological materials, photographs, oral histories and texts which tell the story of Alstonville and surrounding districts.
The Society holds exhibitions and events throughout the year and has a Research Centre, extensive Library and local history publications available to purchase.  Visitors, groups and students are always welcome.
The Current Exhibition is Ways We Play – An exhibition to celebrate the creative art of play.
4 November to 19 March 2017.
Our President Ina Le Bas – was presented with the Annette Ferguson Memorial Community Woman of the Year Award 2016 by Julia Lee, President of Inner Wheel (centre).  To see photo  click here
FOLLOW US ON FACEBOOK!